Representing Yourself In a Colorado Divorce or Family Law Case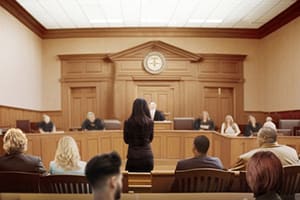 Representing yourself is not easy, but it can be done. It will take a lot more time than you think that it should. Three tips for representing yourself:
Have a plan. Research, consult, prepare and have a game plan for your case and court proceedings.
Consider limited-scope assistance. If you feel that you can handle some of the case but not all, hire assistance for the parts that you need help with.
Stay focused on the narrow legal issues of relevance to the court. What is important to you is a lot broader than what is important to the court. Differentiate the two.
Chapter 1: Colorado Divorce and Family Law Cases
There are two types of cases – pre-decree and post-decree. A pre-decree case is one where a court order has not yet been issued. A post-decree case is one where a domestic relations court order has already been issued. With a post-decree case, you are asking for enforcement or modification of the prior order or sometimes resolution of a parenting time dispute. The procedural process differs for pre and post-decree cases. There are fewer designated steps in post-decree cases.
Domestic relations cases are guided by required procedures. The Colorado Rules of Civil Procedure (C.R.C.P.) set forth the procedures that have to be followed. The rules cover timeframes, deadlines, required documents and required actions. The Colorado Judicial Branch also publishes caseflow diagrams to help you understand the major events in dissolution of marriage and allocation of parental responsibilities (child custody) cases.
In a pre-decree cases the process generally is:
Draft a Petition, Case Information Sheet, and Summons
File the Petition and Case Information Sheet with the Court.
Have the clerk sign the summons (If you are represented, your attorney can issue the summons)
Have the filing documents served by a process server
Review Case Management Order upon issuance by the court
Attend the Initial Status Conference
Prepare and exchange financial disclosures
Attend mediation.
Prepare for and attend a final orders hearing if the case is not resolved by negotiation or mediation
In a post-decree cases the process generally is:
Draft a Motion (generally to enforce or modify or for a parenting time dispute)
File the motion with the court
Serve the motion by regular e-mail and e-mail
Review Case Management Order upon issuance by the court
Attend an initial conference if one is set
Prepare financial disclosures, if required
Attend mediation.
Prepare for and attend a final orders hearing if the case is not resolved by negotiation or mediation
Beginning the Pre-Decree Case
Prepare three forms: a Petition (JDF 1101 if for dissolution of marriage), a Case Information Sheet (JDF 1102), and a Summons (JDF 1102), which the court clerk can sign for you. If the other party does not agree to accept the filed documents, then arrange with a process server to have the other party personally served. After you receive the affidavit of service prepared by the process server, file it with the court. This establishes to the court that the other party was provided a copy of the filing documents. Being notified of a legal action is a due process requirement based in the United States Constitution.
The Colorado Judicial Branch publishes a wide variety of fill-in-the blank JDF forms as well as instructions. You can utilize a search engine to locate the "Colorado Judicial Branch" website and locate the forms and instructions section where you can download the forms. You can either sign up for electronic filing in order to file forms, or you can file the forms at the courthouse in person. If in Colorado, you can always file an action where the other party resides, however you may be able to file where you are if the location differs under certain circumstances. When children are involved, then an action is filed where the children reside generally. There are some exceptions to this in child custody matters depending on where the children have resided for the past six months.
Tip: Always keep date stamped copies of the documents that you file. Keep a file with all court documents received and sent to include orders form the court.
Turning Change Into Opportunity in Colorado Springs
A knowledgeable and experienced divorce and family law attorney can guide you through Colorado Springs divorce and family law matters by negotiating, mediating and litigating. Give yourself the benefit of hiring one. This allows you to focus on moving on to a better future instead of spending your time attempting to navigate complex legal rules and procedures.
Sabra Janko from Janko Family Law has 24 years of legal experience and protects your best interests and ensures that you are aware of your legal rights and obligations. Contact us at 719-344-5523 for a free 30-minute informational consultation or complete our online form.