Bankruptcy and Divorce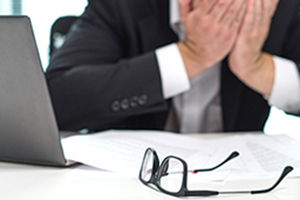 There are times where divorce and bankruptcy intersect. Careful planning and awareness of the law are important in these cases. The timing of filing for bankruptcy may be a very important factor in how or whether the divorce may proceed due to the automatic stay. There are two types of individual bankruptcy that may be encountered in divorce:
Chapter 7 - in this type of bankruptcy the debtor forfeits any nonexempt property, if any and all or most debts are forgiven. The process takes about 3-4 months.
Chapter 13 - in this type of bankruptcy the debtor pays back creditors some of what is owed over 3-5 years and then the remaining debt is forgiven.
Domestic Support Obligations in Bankruptcy
Domestic support obligations are debts that are not forgiven in bankruptcy and must be paid by the debtor. A domestic support obligation is a debt owed to a governmental entity, a spouse, former spouse, child, guardian, parent or other relative in the nature of support established by a court order, separation agreement or parenting plan. The most common support obligations are child support and alimony. The definition of domestic support obligations fall under federal, rather than state law. Bankruptcy law falls under federal law in general, though exempt property may be defined by state law.
Automatic Stay
Upon filing a bankruptcy petition, an automatic stay goes into effect which prevents most collection actions. The purpose of this is to preserve the creditor's rights in the bankruptcy action. There are some exceptions to the stay, such as actions to establish paternity, initiate a divorce, and to establish or modify child support. The Colorado domestic relations court can establish a support order, but may not be able to enforce it while bankruptcy is proceeding. The stay only permits property that is not a part of the bankruptcy estate to be utilized for family support obligations.
Exempt Property
Under Chapter 7, certain property is exempt from the bankruptcy estate and the debtor may keep it. Anything that exceeds the list of exempt property, the debtor may have to forfeit to the bankruptcy trustee, who may sell it to obtain funds for creditors. For example a certain portion of equity in a primary home is exempt. Certain values of the following items are also exempt:
Clothing
watches & jewelry
books
burial sites
household goods
military retirement
vehicles
life insurance
personal injury claim proceeds.
IRAs, 401ks, and pension plans
child support and alimony received
Turning Change Into Opportunity
How can an attorney help in Colorado Springs divorce and bankruptcy matters? An attorney can assist you in drafting agreements and explaining your rights and obligations in relation to them.
A Colorado Springs divorce and family law attorney can guide you through the divorce and bankruptcy process by negotiating, mediating and litigating. This allows you to focus on moving forward to a better future rather than on spending your time trying to figure out the overly complex court system. Contact us at 719-344-5523 or complete our online form to set up a free thirty-minute informational consultation.