Denver and Aurora
Divorce and Family Mediation Lawyer
JLaw LLC - Experienced Attorney Offering Divorce & Family Mediation, Basic Wills, Powers of Attorney and Medical Directives
As an Army combat veteran and a Colorado and New York licensed attorney with 20 years of legal experience, I am committed to helping people turn change into opportunity. In addition to traditional divorce and family law services as a Denver divorce lawyer, I provide special insight into unique military and veteran specific issues. Further I advise on and prepare customized wills, financial and medical powers of attorney, and health care directives – "living wills."
Life and the Law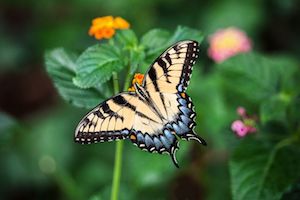 Life and the law are intertwined. Life is about change and planning for the future. Everyone at some point has family changes and would like to plan for the future. Life and the law intersect when we enter into agreements with others, seek advice or assistance with decision making, take disagreements into the court system, or prepare legally binding documents such as Separation Agreements, Parenting Plans and Wills and Powers of Attorney.
My Philosophy
When life and the law intersect, turn change into opportunity.
Practice Areas
Divorce and Family Law
Divorce and family law matters are often emotional and complicated. It is important to have someone to listen and objectively identify ways to turn change into opportunity.
Military Divorce and Family Law
Military divorce and family law often have unique aspects, whether jurisdictional because family members are located in different states, or relating to military-specific rules, regulations and legislation. I have extensive experience working with servicemembers, veterans, retirees and family members and understand the military system. As everyone who has served or been a military family member knows, the military is a completely different culture with unique structures and systems.
As a Denver divorce attorney, I handle all facets of divorce and family law to include:
Dissolution of marriage (AKA divorce)
Parenting time (AKA child custody)
Child support
Relocation
Separation agreements
Parenting Plans
Property division
Negotiation and mediation
Post-decree matters and modifications
Military and veteran family law
Divorce and Family Mediation
Decide divorce and parenting issues for yourselves. Why let a court decide how you will parent your children and support yourself? You know better than anyone what is best for you and your family.
Yet emotions often run high in divorce, separation, and parenting matters, so it is often helpful to have someone facilitate discussions. With mediation, I work with both parties to reach resolution with the goal of producing a joint Separation Agreement and/or Parenting Plan that parties can use as the basis for uncontested proceedings. I operate neutrally in this context and don't represent either party individually.
Basic Wills, Powers of Attorney and Medical Directives
Major changes often necessitate changes to planning documents. For example, changes to planning documents may be an important follow on to divorce, separation and other family law matters to ensure that the documents reflect changed circumstances.
I offer customized:
Basic Wills (to include testamentary trusts)
Financial Powers of Attorney
Medical Powers of Attorney
Advance Medical Directives (AKA Living Wills)
Before preparing documents, I spend extensive time discussing your personal situation and goals with you to ensure that your documents reflect who you are and what you would like to happen.
Change and Opportunity
Change can be difficult but it is part of the cycle of life. There can be several phases of change:
Phase 1 - Comfort Zone
Human nature orients us to create systems, routines and things that we can count on in our lives. We may get married or find a significant other, have children, buy a house, buy a car, engage in a profession and so on. We then define ourselves by these reliable choices and associations and enter a comfort zone. Sonner or later for most however, something about these routines, systems, people or possessions changes.
Phase 2 - Comfort Zone Disruption
Something may happen to disrupt our comfort zone. Common occurrences are divorce, separating from a significant other, or legal issues involving children. Sadly, the divorce rate in America is high. The American Psychological Association reports that 40-50% of marriages end in divorce. These disruptions can impact our sense of who we are and destabilize our systems, routines and things that we can count on. We may then question what we can count on. This uncertainty can be uncomfortable, but can serve the positive purpose of motivating us to respond.
Phase 3 – Fight or Flight
Initially human instinct may lead us to respond to a perceived threat to our stability by fight or flight. In the family law context, fight can mean nonconstructive communications with partners or former partners. Flight can mean ignoring important family issues, or even denial.
Fight or flight is not a comfortable phase, and it should not be because it is not a phase that we should stay in for long. The fight or flight instinct serves a purpose in extreme situations or for limited periods of time. Sooner or later reason paves the way to creativity where we think of new ideas or develop new perspectives on our situation.
Phase 4 –Creativity
This is where we come up with new ideas or perspectives and is an opportunity to reinvent ourselves. When one door closes, another opens.
Phase 5 – New Approach Implementation
Life and the law intersect in the implementation phase. It is where we negotiate with former partners to reach agreement regarding divorce and matters involving children and set forth the decisions in joint agreements, seek assistance in resolving issues and having important documents drafted, or take the matter to a court for that court to decide.
We may decide to prepare planning documents to secure the future of our loved ones after change, or we may prepare them as part of a routine life planning and review process.
Phase 6 – Enjoying the Results
Create a reality better than the one before.
Service Options
Traditional retainer & Billable Hour
With this option, you can have an attorney implement your legal goals and you can always pick up the phone to call with questions. This approach allows you to put maximum effort into other areas of your life.
However, it is not the only option. The right legal approach is personal and depends on the complexity of the issues and the needs and desires of the parties.
Access to Justice - Unbundled or "A La Carte" Legal Services
Because of my background as an advocate for low to moderate-income veterans, I believe in access to justice. Therefore, I also offer alternative options such as set-fee, limited scope legal services.
The American Bar Association's 2014 World Justice Project Rule of Law Index ranks the United States 65th out of 100 countries for civil legal services affordability, the lowest of all industrialized nations surveyed.
With these la carte legal services, you can customize your approach. You can have a Denver divorce lawyer handle some aspects of your matter and be involved as much or as little as you want. For those of more modest means a traditional retainer and hourly fees may not be the best solution, and some prefer to be as involved as possible in their own cases and handle parts of them. A la carte legal services are a more participative approach and require regular involvement on the part of a client. Customize your legal service and select the menu options that make the most sense for you.
Turning Change Into Opportunity
If you are looking for a dependable guide to lead you through difficult and unfamiliar legal terrain, contact me at 303-210-4204, or by using the online contact form. I am looking forward to discussing solutions with you.