Common Divorce and Family Law Issue on Appeal - Parental Income Calculation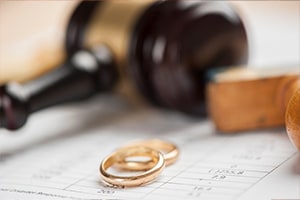 If a court order has errors of fact or law, then an appeal may be appropriate. Trial courts do not always get it right. It is important to understand that an appeal is not a do-over. On appeal a court can only evaluate whether there was an error of fact or law in the record below. The Court of Appeals does not conduct a new hearing and can not consider any new evidence that was not submitted the first time around.
One frequently-appealed area in domestic relations is calculation of parental income for child support purposes. There can be disagreements about how income should be calculated when income is not W-2 based. For example if a parent receives a non-guaranteed bonus or if his or her income fluctuates substantially, there can be disagreements on how those fluctuating factors should apply towards income to be used for support purposes. Another common contention is that a person should be imputed income based on what he or she is capable of earning even if that does not reflect current earnings. Generally child support is based on actual income unless a parent is voluntarily unemployed or underemployed and shirking his or her support responsibilities.
An example of a successful appeal involving income calculation is In re The Marriage of Garrett, No. 17CA1219, (Colo. App. 2018). Here Mother had earned in the past $6000.00 per month, however had lost her employment and was earning between $2000.00 to $4000.00 per month at the time of the hearing doing contract work. The Court imputed income to her and determined that her income was $6000.00 per month because she was capable of earning this amount. Mother appealed based on the imputation contending that the Court had not made the requisite finding that she was voluntarily underemployed and shirking her child support obligation. The Court of Appeals agreed and remanded the case to the trial court.
In cases where a parent has lost a job, there are a number of factors that a court has to consider such as: the parent's firing and post-firing conduct; the amount of time the parent spent looking for a job of equal status before taking a lower paying job; whether the parent refused an employment offer at a higher salary; whether the parent looked for a job in his or her field of expertise; the availability of jobs for a person with the parent's level of education, training, and skills; the prevailing wages in the area of work; and the parent's prior employment experience and history.
Turning Change Into Opportunity in Colorado Springs
How can an attorney help? An attorney can assist you in an appeal by identifying any potential errors of fact or law. It is necessary to conduct a detailed review of the trial transcript and evidence admitted to identify such errors. Legal error identification can be difficult to identify for those without an in-depth knowledge of the law.
A Colorado Springs divorce and family law attorney can guide you through Colorado Springs appeals. This allows you to focus on moving forward to a better future rather than on spending your time trying to figure out the overly complex court system. Contact us at 719-344-5523 or complete our online form to set up a free thirty-minute informational consultation.