Colorado Divorce and Family Law Question and Answer
Question: What Do I Do if I Would Like to File For Divorce But Do Not Know Where My Spouse Is?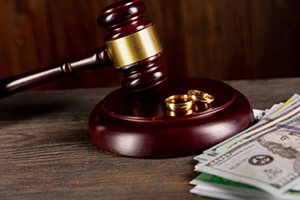 It is not unusual for people who separate to lose touch over time. Sometimes a person would like to file for divorce but does not know where his or her spouse is because they have lost touch. Service of process is a requirement for a dissolution. This means that before a court can hear the matter, the non-filing party usually must receive a copy of the filed petition and summons. That is difficult if he can not be found. However, the other spouse makes diligent efforts to locate the spouse and can not find him, it is possible to file for dissolution through substituted service, which means publishing notice in a newspaper for five consecutive weeks. After the fifth week of publication, then the other party is considered to have been served.
Diligent Attempts
Diligent attempts to locate a spouse involve Internet and social media searches, attempting contacts at a last known address, e-mail and phone number, speaking with friends and family who may know the whereabouts of the other spouse, contacting the last known employer, and mailing the documents to the last known address. You can also have a skip trace performed which is a comprehensive public records database search.
Motion and Affidavit
If you have made diligent attempts to locate the other spouse and can not find him or her, then you can file a Motion For Service By Publication of Summons with the court. You will include an affidavit describing your efforts to locate the spouse. If the court determines that the efforts are sufficient, it will order service by publication in a newspaper. However, if the court determines that the efforts are not sufficient, it will deny the motion and you will have to make more attempts to locate the other party.
In Colorado, there is a 90-day waiting period after service before a court can issue a decree of dissolution. In the case of publication, the 90-day waiting period begins after the last week of publication. The notice is published in the county where the action is filed. The publication provides notice of the action, the identity of the court, the case caption information, including the names of the parties and case number, and the date on or after which a default order may be entered against the noticed spouse.
If the noticed spouse does not respond, the court then issues a default order, meaning that the court only considers the information provided by the participating spouse. The cost of publication varies depending by newspaper.
How Can an Attorney Help?
An attorney can guide you through Colorado Springs dissolution substituted service matters by handling pleading and motion preparation and filing, negotiation, mediation, and court proceedings from start to finish. This allows you to focus on moving forward to a better future rather than on trying to figure out how the overly complex court system works.
Turning Change Into Opportunity in Colorado Springs
Colorado Springs Divorce and family law matters are difficult to navigate alone. The court system is more complex than it should be. Remember that change often creates new opportunity and a better future. Janko Family Law, DBA Janko Family Law can help ensure that your best interests are protected. Contact us at 719-344-5523 or complete our online form to set up a free thirty-minute informational consultation.