Colorado Divorce and Child Custody Nuts and Bolts of the Initial Status Conference and Financial Disclosures
The Initial Status Conference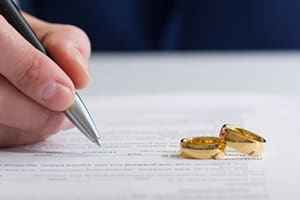 The initial status conference kicks off the case and is where deadlines are set for financial disclosures if they have not already been submitted. A temporary orders hearing can be requested at the conference if there are urgent issues about matters such as parenting time and support. The conferences are commonly conducted by phone with a Family Court Facilitator. A Family Court Facilitator is an attorney, however is not a Judge. The conferences are informal. If you are represented by counsel for this, then you should not have to say anything at the conference. The conference should occur within 42 days of filing the petition. Because there are 42 days after service of the petition, often the financial disclosure deadline occurs after the conference.
Mediation will be discussed and you may be able to schedule mediation with the court at the conference. You can also schedule mediation with a private mediator. The court offers lower prices for mediators who are associated with the court through the Office of Dispute Resolution. You can also discuss the need for the appointment of any experts such as: vocational evaluators, business valuators or child or family investigators.
Financial Disclosures
After filing a petition or a motion that involves child support or spousal maintenance (alimony), you have 42 days to submit financial disclosures. These consist of a sworn financial statement and the provision of supporting documents. The purpose of financial disclosures is so parties can have essential information to make knowledgeable decisions about property and debt division and so that support decisions can be based on accurate income information. The process of preparing the disclosures is time-consuming, however a court will not issue an order without them.
Parenting Class
All parties with children are required to take a parenting class designed to teach them how to successfully co-parent despite divorce. Divorce is difficult for the whole family. In particular children often show a decreased ability to function socially and academically during and after the pendency of the divorce. Some of the stress can be alleviated on children through parental education on reducing stress for children in the process. The classes can be taken on-line and parents do not have to attend the classes together. Typical subjects cover are:
Transitional finances during divorce
Long-distance parenting
Insulation of children from adult matters
Parental interactions during divorce
Turning Change Into Opportunity in Colorado Springs
A knowledgeable and experienced divorce and family law attorney can guide you through Colorado Springs divorce and family law matters by negotiating, mediating and litigating. Hiring one will allow you to focus on moving to new life opportunities instead of spending your time attempting to learn and navigate the complex legal system.
Sabra Janko from Janko Family Law has more than 20 years of legal experience and protects your best interests to ensure that you are aware of your legal rights and obligations. Contact us at 719-344-5523 for a free 30-minute informational consultation or complete our online form.