Contempt of Court In Colorado Springs Divorce and Family Law
When a party does not comply with a court order, it is common for the other party to bring a contempt of court action. Contempt can be remedial or punitive and can result in fines or prison sentences.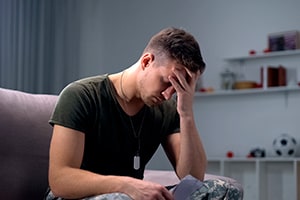 There are two types of contempt - direct and indirect contempt. Direct contempt is contempt that a court has seen or heard. No hearing is required and a court can address it on the spot. Indirect contempt is contempt that occurs outside of the courtroom. Examples are failing to make child support payments or failing to appear in court. Direct contempt usually relates to some kind of courtroom disruption. For example,
Repeatedly speaking out inappropriately during a court hearing after the court has asked the party to wait for his or her opportunity to speak,
Using a cell phone in court,
Refusing to answer questions, or
Disrespectful behavior to the Judge
Civil Remedial and Criminal Punitive Contempt
Remedial contempt is intended to compel compliance with a court order and is civil in nature. Punitive contempt is criminal in nature and intended to punish. Punitive contempt can result in fines or prison sentences. There are more procedural protections for punitive contempt than for civil contempt to include the assistance of free counsel for those who can not afford one.
Remedial penalties include:
Fines or jail time until the performance of the original judicial demand,
Court costs, and
Attorney's fees
Punitive penalties include:
Fines,
Up to 6 months in jail, and
Possibly other punitive sanctions
For criminal contempt, proof beyond a reasonable doubt is required. Additionally a person may invoke the Fifth Amendment right to remain silent in regards to criminal contempt, though not for remedial. An advisement hearing must be held for punitive contempt where the Respondent is informed of his rights and must enter a plea of guilty or not guilty.
The required rights notice must include the right to:
presumption of innocence
proof beyond a reasonable doubt
present witnesses and evidence
cross examine witnesses
issue subpoenas to compel witnesses at trial
right to remain silent
right to testify, and the
right to appeal
The elements of a punitive contempt charge are:
the existence of a lawful order
knowledge of the order
the ability to comply with the order
a willful refusal to comply
Defenses
Common defenses are:
The court order was invalid,
The person was unaware of the order, or
The person was unable to comply with the order.
Contempt of court is a serious matter so if you are charged with contempt, you should consult with experienced counsel on the matter.
Turning Change Into Opportunity in Colorado Springs
How can an attorney help in contempt of court matters? A Colorado Springs divorce and family law attorney can guide you through the Colorado contempt process. This allows you to focus on moving forward to a better future rather than on spending your time trying to figure out the overly complex court system. Contact us at 719-344-5523 or complete our online form to set up a free thirty-minute informational consultation.