Divorce and Defamation
During a divorce, it is not unusual for both parties to say unflattering things about the other. Often the comments will not cause lasting impact, however it is possible that what is conveyed could seriously impact your reputation in the community. What is the line between a mean comment and actionable defamation?
Defamation
Not all comments that are not nice are defamatory. Defamation requires the following legal elements:
The statement was false;
It was published to a third party, and
it caused harm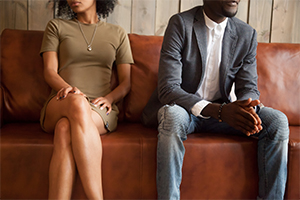 The statement must be negligently made. Common defenses are opinion or truth. If the statement was not a factual statement that can be proven true or false, it may be a protected opinion. Truth is a defense so even if the statements are not flattering, if they are true then the spouse has not committed defamation. Defamatory statements can be written or spoken. Written statements are libel, whereas spoken statements are slander. Libel could be in the form of an e-mail or social media post, for example. A copy of the written communication would show the evidence of the statement.
Statements can be defamatory per se or per quod. Pe se statements are more serious statements such as statements that accuse someone of committing criminal or unethical acts. Such statements do not require proof of special damages. Per quod statements involve less inherently serious accusations. These require a greater level of proof of damages. Damages can be compensatory or punitive. Compensatory damages compensate for out of pocket costs generally. Punitive damages are intended to punish for the defamatory behavior.
Defamation During Divorce
It is important to know that there is a privilege for statements made in the course of court proceedings. Therefore you can not sue your spouse for what he or she said in the course of a court proceeding even if it is false. Court communications are protected to promote the societal interest in providing information for dispute resolution. On the other hand, if the statement was made outside of the court proceedings, it is not protected under this privilege.
Evaluating Whether or Not to Sue for Defamation
It is best your assess the case objectively, rather than emotionally. An attorney can assist in providing the objective perspective. Some questions to explore include:
Truth. If the statement is true, it is not defamation regardless of how hurtful the statement is.
Publication. Did someone other than you hear the statement? If the statement was just made to you, it is not defamation. A social media post, on the other hand, is a different matter.
Opinion. Is the statement an opinion or fact? Sometimes it is hard to distinguish. Ask yourself whether the statement can be proven true or false.
Turning Change Into Opportunity in Colorado Springs
You need an experienced attorney on your side. An experienced attorney can guide you through Colorado Springs divorce and family law matters by negotiating, mediating and litigating. This allows you to focus on moving forward to a better future rather than on spending your time trying to figure out the overly complex court system. Colorado Springs Divorce and family law matters are difficult to navigate alone.
The court system is more complex than it should be. Change can be stressful, however it can lead to a better future. Janko Family Law Solutions helps ensure that your best interests are protected and that you are aware of your legal rights and obligations. Contact us at 719-344-5523 or complete our online form to set up a free thirty-minute informational consultation.