Financial Disclosure Requirements
Financial Disclosures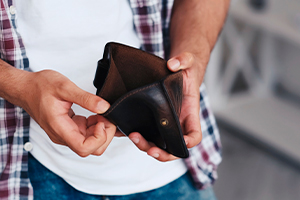 In the course of a divorce or family law case, Parties often have to disclose financial information to each other. The public policy reason behind this is that Parties can not make sound financial decisions without adequate knowledge of what the assets and debts are. Although Parties may be married, this does not mean that both Parties have equal visibility on the finances. It is not unusual to see different assets, debts and valuations on the financial statements of the Parties.
Each party must submit a statement providing details on all assets and debts.
Timing
Colorado Rule of Civil Procedure 16.2 specifies that parties to a domestic relations case owe one another and the court a duty of "full and honest disclosure of all facts that materially affect their rights and interests and those of the children." Each party has to affirmatively disclose all material financial information without waiting for a request from the other party. The parties are required to provide mandatory disclosure within 42 days after service of a petition or a post-decree motion involving financial issues. Not all post-decree matters involve financial issues.
The parties are required to exchange mandatory disclosures and a Sworn Financial Statement by the time of the Initial Status Conference, if possible. However, if disclosures are not exchanged, generally parties are given an additional two weeks to disclose. Financial disclosures must be signed under penalty of perjury. Parties must then affirmatively update disclosures if material changes occur.
A Certificate of Compliance must also be filed showing which disclosure documents were provided to the other party. The Sworn Financial Statement is filed with the court, however the mandatory disclosure documents are not. The documents are just exchanged between the Parties. Many people resist the disclosure process as it is tedious and time consuming. However, the Court can impose sanctions against those who do not comply with the requirements. The Court can refuse to allow the non disclosing party to submit evidence at trial, or can take a negative inference against certain requests of the opposing party.
In the event of a material nondisclosure, the case can be reopened for up to five years to reallocate property. The reopening provisions is a good reason to comply; so that finality may be reached and the Parties can forever go their separate ways.
Turning Change Into Opportunity in Colorado Springs
A Colorado Springs dissolution/divorce and family law attorney can guide you through Colorado Springs legal matters involving the discovery process by negotiating, mediating and litigating. This allows you to focus on moving forward to a better future rather than on spending your time trying to figure out the overly complex court system. Colorado Springs Divorce and family law matters are difficult to navigate alone. The court system is more complex than it should be. Change can be stressful, however it can often lead to a better future. Janko Family Law Solutions helps ensure that your best interests are protected and that you are aware of your legal rights and obligations.
Contact us at 719-344-5523 or complete our online form to set up a free thirty-minute informational consultation. We also have an office in Denver and serve Denver and Aurora and surrounding areas.