How Do Courts Manage Cases?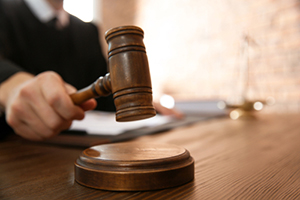 Courts actively manage cases to ensure completion in a reasonable timeline. There are many methods of management. For example, at the start of a case a court will send out a Case Management Order informing parties of requirements and deadlines. Also, courts conduct a 120-day review and may dismiss a case if adequate progress is not being made. Courts do send out a notice to Parties in advance to warn them that the case will be dismissed if they do not take certain actions by a specific deadline.
Initial Status Conference
There are a consistent series of steps in pre-decree cases. For example, an Initial Status Conference (ISC) is held where financial disclosure deadlines are set if disclosures are not yet complete, and either party can request a temporary orders hearing. Parties may participate in the discovery process which allows for obtaining more information than available through the mandatory financial disclosure process.
The ISC is held within 42 days from the filing of the Petition. All parties and their counsel must attend the ISC. ISCs are usually held by phone or video teleconference. The ISC is not an evidentiary hearing and usually occurs in front of a Family Court Facilitator rather than a Judge. Instead, the parties can agree to a Stipulated Case Management Plan (SCMP) setting forth actions and deadlines and then do not have to appear at a status conference.
If a Temporary Orders Hearing is requested, it is held earlier than a Final Orders Hearing and is intended to resolve more urgent issues such as child support, spousal maintenance or temporary use of the marital home by a parent with children of the marriage.
Some Important Process Considerations
Written notice of all court filings must be provided to the other party – initially by personal service in pre-decree cases, and then through electronic filing or mail; and
Parties can not communicate directly with the Court without the presence of the other party; and
Settlement discussions are confidential.
Motions Practice
Motions are a way to make a request of the Court. In domestic relations cases, motions are more limited than they may be in other types of cases, such as civil cases in general. Common motions pertain to:
Jurisdiction – whether a particular court has the authority to issue decisions;
Venue – what county a case may be heard in;
Service of process;
Protection orders;
Contempt of Court;
Amendment of a petition or response;
Withdrawal or substitution of an attorney; and
Review of an order issued by a magistrate judge.
Turning Change Into Opportunity in Colorado Springs
An attorney can guide you through Colorado Springs matters involving court case management by negotiating, mediating and litigating. This allows you to focus on moving forward to a better future rather than on spending your time trying to figure out the overly complex court system. Colorado Springs Divorce and family law matters are difficult to navigate alone. The court system is more complex than it should be. Change can be stressful, however it can lead to a better future. Janko Family Law helps ensure that your best interests are protected and that you are aware of your legal rights and obligations.
Contact us at 719-344-5523 or complete our online form to set up a free thirty-minute informational consultation.