Mandatory Disclosures In Domestic Relations Cases
Mandatory Disclosures In Domestic Relations Cases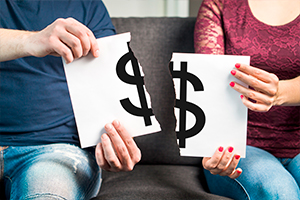 In domestic relations cases, the parties owe each other full and complete financial disclosure. The reality is that the disclosure process is tedious and time-consuming and many people may procrastinate in providing disclosures. In addition to completing a Sworn Financial Statement, the Parties have to provide documents to each other for a specified period of time. Fewer documents are required to be provided in post-decree cases; cases where a court has already issued a decree or order.
In general, the documents that are required to be provided for a pre-decree case are as follows:
Signed Sworn Financial Statement;
Supplemental schedules for the Sworn Financial Statement
Income tax returns - personal and business returns for three years prior to filing with schedules and attachments
Underlying documents for tax returns not yet prepared, such as W-2s
Personal financial statements for the past 3 years
Business financial statements for the past 3 years
Real estate documents, such as an appraisal
Title documents for real property
Most recent debt statements
Most recent investment statements
Most recent employment benefits documentation stating current value
Most recent retirement plan statements and summary descriptions
Most recent bank account statements
Income documentation - generally pay statements
If self-employed, a statement of gross income, necessary business expenses, and net income for the three months before filing
Employment and education-related child care receipts
Insurance policies and current documents showing beneficiaries, coverage, cost, and payment schedules
Extraordinary children's expense documentation, such as substantial and continuing medical expenses
Some of the most important sections of the Sworn Financial Statement are as follows:
Monthly Income
This section of the Sworn Financial Statement is where you will calculate your gross monthly income from all sources, for example: employment, rental income, interest and dividends, business income, etc. If you are looking at your pay statement to calculate your income, use gross income before your taxes are taken out. Evaluate how many pay periods you have in a year to accurately calculate your income. For example, if you are paid every week, that is 52 pay periods.
Income Deductions
Here you list all deductions from your pay, such as federal and state taxes, social security, health insurance, and retirement.
Expenses
Here, you provide your monthly recurring expenses, such as car payments. If you and the other party are still living together, you can include joint expenses.
Unsecured Debt
Here you list all of your unsecured debts such as credit cards and personal loans. Secured debt, such as a financed vehicle, are not included in this section. Review your current credit report to ensure that all debt is accounted for.
Assets
Here, you list all assets whether separate or marital. If you had the asset prior to marriage, it is a separate asset, though any appreciation during the marriage is joint. If you acquired the asset during the marriage, the asset is marital regardless of how titled.
Authorization for Financial Disclosure
If a person does not fully provide disclosures, then the other party provides a deficiency notice letting them know what they have not provided. It is also possible to ask the Court to issue a disclosure authorization which can be used to obtain documentation directly from a third party if a Party to the case is not cooperating. Subpoenas can also be issued to obtain information.
Turning Change Into Opportunity in Colorado Springs
A Colorado Springs dissolution/divorce and family law attorney can guide you through Colorado Springs legal matters involving the discovery process by negotiating, mediating and litigating. This allows you to focus on moving forward to a better future rather than on spending your time trying to figure out the overly complex court system. Colorado Springs Divorce and family law matters are difficult to navigate alone. The court system is more complex than it should be. Change can be stressful, however it can often lead to a better future. Janko Family Law Solutions helps ensure that your best interests are protected and that you are aware of your legal rights and obligations.
Contact us at 719-344-5523 or complete our online form to set up a free thirty-minute informational consultation. We also have an office in Denver and serve Denver and Aurora and surrounding areas.