Obtaining Military Records in the Colorado Springs Divorce and Family Law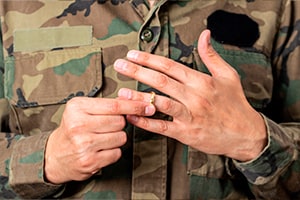 In military divorce and family law matters, military records can play a key role. Sometimes Parties have personal copies of relevant records. However, sometimes records have to be requested from the government. Records are important to determine such issues as child support or spousal maintenance, or division of military retired pay.
Active military members can obtain personnel records online, such as pay statements, military orders and other records. Records can be obtained from the opposing party through the discovery process, if necessary.
Members of the public have limited access to records under the Freedom of Information Act (FOIA), by submitting a Standard Form 180. The Information available includes name, rank, service branch, service dates, salary, assignments, and photo. Additional information is protected by the Privacy Act, and is only available to the members, next of kin, or by court order.
Worldwide Locators and The Servicemembers Civil Relief Act Website
The Air Force, Navy and Marines have worldwide locators providing information on the current duty station of a member; though the Army & Coast Guard do not. The Servicemembers Civil Relief Act (SCRA) website provides information on whether a person is serving on military active duty. The site provides service branch information. In order to verify status, the person's full name and either social security number or date of birth are needed. One purpose of this site is to provide information for protection in court proceedings. Active military members are protected against default judgments and can also request a stay of proceedings.
Under the SCRA, a servicemember who has received notice of a proceeding may ask the court to stay the proceeding. The court may also order a stay on its own initiative. The court will stay the proceeding for at least 90 days if the application includes: (1) a communication demonstrating that the individual's current military duty requirements materially affect the servicemember's ability to appear, along with the member's availability to appear; and (2) a letter or other communication from the servicemember's commanding officer stating that military duty prevents his or her appearance and that the member can not take time off to travel to the proceeding at the time of the letter. The court can also grant additional stays .
Veteran And Retiree Records
Defense Finance & Accounting Service (DFAS), holds retiree pay records , including Retiree Account Statements and Survivor Benefit Plan election forms. Because the records are protected by the Privacy Act, they may be released only to the retiree or with a court order signed by the judge, (rather than an attorney). The National Personnel Records Center, holds personnel and medical records. Recently-separated veterans can access their own records online at the "eBenefits" web site. Older veterans can complete an online form at "eVetRecs". Next of Kin can request records for older veterans by following the same procedure. Records can also be obtained by court order.
Archived Records
Sixty-two years after military separation, a member's records are sent to the National Archives & Records Administration. At this point, they are permanent government records, which the general public can access. The public can access the records by submitting a written request and paying a fee.
Turning Change Into Opportunity in Colorado Springs
How can an attorney help in military divorce and family law matters? A Colorado Springs divorce and family law attorney can guide you through the Colorado military divorce process. This allows you to focus on moving forward to a better future rather than on spending your time trying to figure out the overly complex court system. Contact us at 719-344-5523 or complete our online form to set up a free thirty-minute informational consultation.