Parenting Plans and Considerations For Children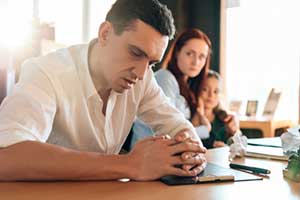 When parents go to court to establish a parenting plan, it is important to craft one that meets the specialized needs of the children. The younger the child, the more important it is to have a primary caregiver. It remains important to have a primary caregiver up to two years of age. In many cases, a graduated parenting plan may appropriate wherein the children spend increasingly more time with the second parent.
Be prepared that during custody litigation parental actions and decisions are often under closely observed. It is important to remember that the Court considers the best interest of the child. Although parental desires are considered, they do not rise above the best interests of the children. Divorce affects all family members, and minor children often have a difficult time understanding why the family unit is no longer intact. It can be hard for children to cope with divorce. Counseling may be helpful for both parents and children during this time.
Special Considerations for Children
Let your children know that they did not cause your separation. Sometimes children think that they are the cause and blame themselves.
Protect them from adult issues and conversations surrounding the divorce.
Maintain a stable home environment for them as much as possible.
Don't forget to take care of yourself so you can take care of them.
Do not talk negatively about the other parent in front of the children. Be respectful of each other regardless if negative feelings towards the other parent.
Facilitate involvement with the other parent and children, absent legitimate safety concerns.
Be available to your children to discuss their feelings throughout the process.
Don't Put The Children in the Middle of the Conflict
Divorce is hard and confusing for both parents and children. Adults have the ability to look ahead to what they want, however children may only be able to experience the fear of the unknown. They also do not have the same control over what is happening as adults do. They may feel as though they are losing their safety blanket. Reassure them and explain that you are attempting to move to a better future. Understandably it can be hard because divorce is emotional for parents as well. Protect the children as much as possible from exposure to the negative aspects of divorce.
Turning Change Into Opportunity in Colorado Springs
An attorney can guide you through Colorado Springs divorce and family law matters by negotiating, mediating and litigating. This allows you to focus on moving forward to a better future rather than on spending your time trying to figure out the overly complex court system. Colorado Springs Divorce and family law matters are difficult to navigate alone. The court system is more complex than it should be. Change can be stressful, however it can lead to a better future. Janko Family Law Solutions helps ensure that your best interests are protected and that you are aware of your legal rights and obligations.
Contact us at 719-344-5523 or complete our online form to set up a free thirty-minute informational consultation.