Post-Divorce Taxes and Support Matters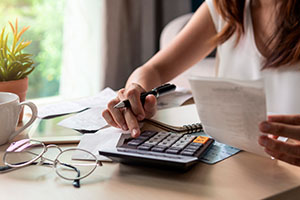 Once you have the divorce decree in hand, you have almost reached the light at the end of the tunnel. However, there may still be steps necessary to implement the court orders.
Taxes
Becoming responsible for filing income tax returns may be a new responsibility for those who have not had much involvement in the family finances. This is particularly the case with higher asset or business situations where quarterly income taxes may need to be paid. Generally your tax preparer or accountant will advise you on tax matters and requirements. Sometimes a decree will specify which former spouse can take a particular deduction, such as a property tax or mortgage interest deduction for a transferred property.
Support Matters
Support payments may need to be made at particular times and it is important to be aware of the amount, method of payment and start date. It is also important to be aware that late support payments result in interest. The decree will specify who will provide insurance coverage for children. If the person who will provide it has not previously provided it, then it must be set up.
Unless spousal maintenance is non-modifiable, it can be modified based on changed circumstances so substantial and continuing as to make the original terms unfair. For example, the payor may have relocated to a lower cost of living state and is making substantially less than at the time of the original award. Generally, a modification can be retroactive to the time of filing, unless retroactivity would cause undue hardship or substantial injustice.
Unless there is a provision to the contrary, maintenance automatically terminates upon the death of either party or remarriage. Unlike in an initial maintenance determination, a court may consider a party's income from a second job in a modification.
Child support can be modified in the event of substantial and continuing change of circumstances and is also retroactive back to the time of filing of the modification request absent undue hardship. It can also be modified if a mutually agreed-upon change of parenting time occurs. A change is substantial if it would result in a 10% difference in the support amount.
Where the original child support order was issued in Colorado and at least one parent and/ or a child remains in Colorado, Colorado continues to have exclusive jurisdiction to modify support. If there is more than one child, a motion must be filed to modify support when one child becomes emancipated. When the youngest child becomes emancipated, child support automatically terminates.
It is important to keep good records of payments made to the other party. Particularly if payments are not going through the family support registry. This will help in the event of any allegations of non-payment or improper payment.
Property Division
Property divisions are final absent unusual circumstances such as fraud or nondisclosure of a material asset. In such cases, the division can be reopened within five years.
Turning Change Into Opportunity in Colorado Springs
How can an attorney help with post-decree matters? A Colorado Springs divorce and family law attorney can guide you through Colorado Springs post-divorce issues. This allows you to focus on moving forward to a better future rather than on spending your time trying to figure out the overly complex court system. Contact us at 719-344-5523 or complete our online form to set up a free thirty-minute informational consultation.