Quick Start Guide to the Defense Finance Accounting Service Direct Retirement Payments for Former Spouses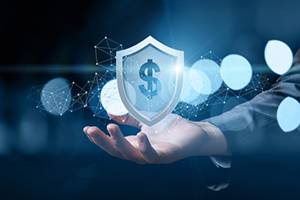 Once a Court awards a portion of military retirement to a former spouse as part of a property settlement, how is that military retired pay disbursed to the former spouse? If the parties were married for more than ten years than Defense Finance Accounting Service (DFAS) can make direct payments to the former spouse. Below, we will clear up some common misconceptions about direct payment.
DFAS And Direct Payments
First things first: even when a former spouse is entitled to a retiree's portion of military retired pay, that former spouse may not be entitled to direct payments from DFAS. Remember the "10/10 Requirement" – only spouses whose marriage overlapped with at least 10 years of the military retiree's qualifying military service will be eligible to receive direct payments. Anyone who does not meet the "10/10 Requirement" must arrange for direct payment from the retiree. Now that we have established this rule, let's take a look at some common misconceptions.
I am a non-military spouse, entitled to a portion of my military spouse's retired pay – it is the military spouse's obligation to set up payments from DFAS. Incorrect. The non-military spouse is responsible for submitting an Application for Former Spouse Payments from Retired Pay (DD Form 2293) as well as a certified court order that identifies the award of said retired pay.
My former spouse can bequeath his/her portion of military retired pay as part of the estate upon his/her death. This is incorrect. When a former spouse dies, that is the end of any active payments of military retired pay as a result of a divorce property settlement. Those payments cannot be passed on to a third party through a will or otherwise. Instead, when a former spouse dies, the funds will revert back to the military spouse's property. However, the military member may designate a former spouse as a beneficiary of the Survivor's Benefit Plan which will continue an income stream to the former spouse upon the death of the military member.
As long as a Court orders division of military retired pay, DFAS will make direct payment. This is not necessarily accurate. Even when a Court awards a portion of a military pension to a former spouse, and the former spouse is eligible for direct payments, DFAS will not make direct payment unless the language in the Court Order meets the requirements of the Uniformed Services Former Spouses' Protection Act (USFSPA). A common error is where a Court Order uses language that is too vague. Awards of retired pay must always be a fixed dollar amount or percentage of disposable retired pay. In this case, it pays to be precise.
Here at Janko Family Law Solutions, you can expect attorneys with specialized knowledge in military divorce law to help you reach your transition goals. We are committed to pursuing settlement to preserve family relations to the maximum extent possible, however also zealously represent your interests in contested litigation if desired or necessary. We can also handle appeals if the event that the trial court errors in fact or law. Give us a call for a complimentary case assessment at 719-344-5523, or fill out our confidential online intake form at www.jankolaw.com.