Recent Spousal Maintenance Caselaw Interpretation
In re Marriage of Cerrone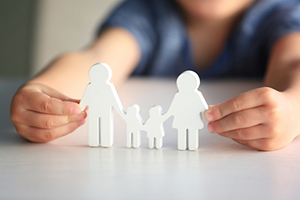 American family law is set forth in statute as well as caselaw. When appellate courts decide cases, the decisions interpret statutes and provide clarity on statutory interpretation. There is a new spousal maintenance statutory interpretation that benefits the payor when the recipient spouse remarries. Previously trial courts were divided on whether spousal maintenance continued after remarriage if a separation agreement provided that maintenance would be nonmodifiable. Some determined that it did continue, and some that it did not.
Some courts took a narrow interpretation of the term "nonmodifiable" and determined that maintenance would continue. Others took a broader interpretive approach of the term "nonmodifiable" and determined that in light of statutory language establishing a presumption that when a recipient spouse remarries that maintenance ends, that remarriage would automatically terminate the maintenance obligation even if the agreement made maintenance nonmodifiable, unless the agreement or decree specifically stated that maintenance would continue upon remarriage.
The case is In re Marriage of Cerrone. 2021 COA 116 (Colo. App. 2021). The Court of Appeals clarified that per Colorado Revised Statute § 14-10-122(2)(a)(III) unless a separation agreement or decree includes an express provision that maintenance will continue if the recipient spouse remarries, then it ends upon remarriage. In Cerrone, there was no such provision. This landmark case overturned a contrary decision in In re Marriage of Parsons, 30 P.3d 868, 869 (Colo. App. 2001).
In Cerrone, the parties had been married for 24 years and their agreement provided that "[c]ommencing July 1, 2016, Husband shall pay the Wife maintenance in the amount of $2,489.00 per month for a period of 138 months (totaling 11 1/2 years). Payments shall be made directly by Husband to Wife. Maintenance shall terminate at the end of the contractual period of 11 1/2 years, December 31, 2027. All maintenance outlined herein is contractual in nature and shall be non-modifiable for any reason whatsoever by the Court. The Court shall not retain jurisdiction to modify the maintenance either in amount or duration." Although the agreement stated that maintenance would not be modifiable for any reason, the agreement did not specifically state that maintenance would continue after remarriage of the recipient spouse.
Wife remarried and Husband posited that maintenance automatically terminated by statute. The trial court determined that because the parties had agreed that maintenance was nonmodifiable that it continued upon remarriage. However, the Colorado Court of Appeals found that a general nonmodification clause is not sufficiently specific for maintenance to continue past remarriage. The Court of Appeals determined that Parsons was wrongly decided and overturned it.
Turning Change Into Opportunity in Colorado Springs
An attorney can guide you through Colorado Springs matters involving child representation by negotiating, mediating and litigating. This allows you to focus on moving forward to a better future rather than on spending your time trying to figure out how the overly complex court system.
Colorado Springs Divorce and family law matters are difficult to navigate alone. The court system is more complex than it should be. Remember that change often creates new opportunity and a better future. Janko Family Law Solutions can help ensure that your best interests are protected. Contact us at 719-344-5523 or complete our online form to set up a free thirty-minute informational consultation.