Restrictions on Parenting Time Due to Substance Abuse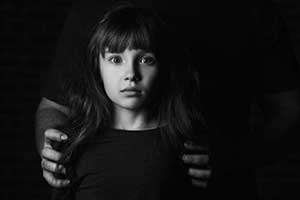 Parents have a constitutional right to parent, however if there are safety concerns the state of Colorado can restrict parenting time. There are separate legal standards for an initial establishment of parenting time, and also for modifications of parenting time to include emergency restrictions.
Initial Allocation of Parenting Time
The legal standard for an Initial allocation of parenting time is the "best interests of the child" standard. Public policy dictates that both parents should be involved in the lives of their children assent safety concerns. Thus absent a safety concern, it is usually in the best interests of children to have ample contacts with both parents.
Restriction of Parenting Time
However, parenting time may be restricted if it would endanger the child's physical health or significantly impair the child's emotional development. Restrictions may include supervised parenting time, conditions on parenting time, or a suspension of parenting time. A suspension is generally temporary until a parent can take the necessary steps to rehabilitate and create a safe environment for the children.
Supervision can include therapeutic supervision conducted by a psychologist or counselor, supervision through a supervised parenting program, or third party supervision. Third party supervision can be conducted by a friend or relative. In the context of a substance abuse, conditions may include submission of negative drug test results, successful completion of a drug or alcohol treatment program, and/or alcohol monitoring during parenting time.
For example, Soberlink is a monitoring program designed to make parenting time safer for children with a parent who struggles with alcohol. The parent operates a portable breathalyzer that confirms the identity of the parent through facial recognition while testing. Testing occurs on a set schedule. The results are immediately transferred via software and both parents can be texted with the results. If a positive test result occurs, the other parent may retrieve the children.
In order to restrict parenting time, a court is required to make specific findings that go beyond the mere use of alcohol or drugs about how the use endangers the children. A motion to restrict parenting time must be heard within 14 days of filing. The are fast cases with a short time to prepare evidence. Between filing and the hearing, parenting time must be supervised by an unrelated third party or a mental health professional. Courts will often rely heavily on Department of Human Services Reports with regards to any findings of abuse or neglect. Additionally a court may rely on a law enforcement welfare check if one has been conducted.
Turning Change Into Opportunity in Colorado Springs
An attorney can guide you through Colorado Springs divorce and family law matters by negotiating, mediating and litigating. This allows you to focus on moving forward to a better future rather than on spending your time trying to figure out the overly complex court system. Colorado Springs Divorce and family law matters are difficult to navigate alone. The court system is more complex than it should be. Change can be stressful, however it can lead to a better future. Janko Family Law Solutions helps ensure that your best interests are protected and that you are aware of your legal rights and obligations.
Contact us at 719-344-5523 or complete our online form to set up a free thirty-minute informational consultation.