Separation Agreements, Marital Agreements and Wills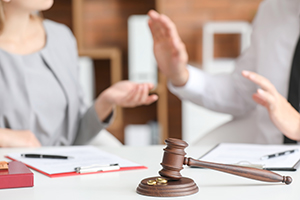 Although separation and marital agreements are entered into by married parties, marital agreements differ from separation agreements. A marital agreement and a separation agreement are entered into at different times and serve different purposes. A separation agreement is entered into when contemplating legal separation or dissolution, as opposed to a marital agreement which is entered into while having an intent to remain married.
A marital agreement, because entered into in contemplation of remaining married, may never actually be implemented if the spouses never dissolve the marriage. If the spouses enter into a marital agreement in contemplation of dissolution, then it may not be enforceable as a separation agreement is the correct agreement to enter into.
Wills
A will is drafted to address what happens upon death, rather than dissolution. It is drafted as a unilateral act by a person who has authority to distribute property upon death. On the other hand, a marital agreement is a contract between two parties. A martial agreement can include provisions based on death. Including provisions in a marital agreement for disposition upon death may be particularly important for subsequent marriages or where one spouse expects a significant inheritance or is a beneficiary of a family trust.
In Colorado, a surviving spouse inherits up to one-half of the estate by statute, however, this right can be waived by mutual agreement set forth in a marital agreement. One reason for such waiver might be to allow a spouse to leave a greater amount of his or her estate to children from a prior relationship, if desired.
A marital agreement can address any of the following:
Premarital assets
Business interests
Income
Expenses
Property disposition
Debt division
Spousal maintenance
Insurance as security for support
Retirement benefits
Dispute resolution procedures
Advantages and Disadvantages of Marital Agreements
Advantages:
Financial security: A significant number of marriages in the United States end in divorce and an agreement can help ensure asset retention.
Protecting children of prior marriages: Agreements can ensure that some assets pass to children from a prior marriage.
Marital commitment: Agreements can be entered into after a betrayal in the marriage to indicate renewed commitment.
Knowledge: Better understanding of each other's financial positions.
Disadvantages:
Validity: Validity can be questioned if proper procedural requirements were not followed or the agreement is determined to be unconscionable.
Romance: Conversations about entry into such agreements may take some of the "romance" out of a relationship and may not be well-received. Discussion timing is important. It is important to approach conversations about marital agreements with sensitivity.
Turning Change Into Opportunity in Colorado Springs
An attorney can guide you through Colorado Springs domestic relations matters by negotiating, mediating and litigating. This allows you to focus on moving forward to a better future rather than on spending your time trying to figure out the overly complex court system. Colorado Springs Divorce and family law matters are difficult to navigate alone. The court system is more complex than it should be. Change can be stressful, however it can lead to a better future. Janko Family Law Solutions helps ensure that your best interests are protected and that you are aware of your legal rights and obligations.
Contact us at 719-344-5523 or complete our online form to set up a free thirty-minute informational consultation.