Child and Family Investigator and Parental Responsibilities Evaluation Reports in Negotiation and Mediation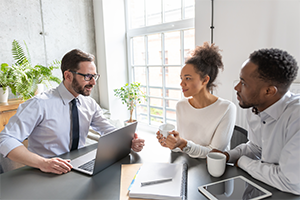 Sometimes when parents are unable to agree on a parenting plan, a neutral Child and Family Investigator (CFI) or Parental Responsibilities Evaluator (PRE) is appointed by the court to evaluate the matter and make a recommendation on allocation of parental responsibilities, parenting time and decision-making. The CFI or PRE is appointed by the Court to investigate, report, and make independent and informed recommendations about the best interests of the minor child(ren). This means that they do not necessarily represent what the children want, but rather their best interests if there is a difference. The product of the evaluation will be a report that will be admitted as evidence for the permanent orders hearing if the parties do not reach agreement on a parenting plan before then.
The evaluation report should contain:
A description of the procedures followed, documents reviewed and third parties contacted;
A summary of the facts collected;
Recommendations concerning allocation of parental responsibilities for the child, including decision-making responsibility and parenting time, and An explanation of the rationale supporting the recommendations
The evaluation usually takes around 90 days to complete, but can take longer. Couples often prefer a quicker resolution, however there is no guarantee that a permanent orders hearing would be scheduled earlier even if no evaluation was conducted. When the report is complete, the next steps are negotiation and mediation. The report can set the stage as it lets all parties know what the recommendation to the court are. However, the court is not bound by the report and any part of it can be rebutted. Courts do often find the reports to be persuasive.
There is important post-report mediation preparation. Although there is not a limit to the number of mediation sessions permitted, many couples just engage in the one mandatory session. First it is helpful to do some preparation with the mediator to ensure that your time will be used most efficiently. A few things to keep in mind:
Provide the mediator all relevant documents such as pleadings and the CFI or PRE report
Ideally, have your attorney prepare a pre-mediation statement identifying your position on the recommendations and counterproposals
For personal preparation you should review the report with your attorney and discuss your positions on the recommendations and any counterproposals that you would like to make. Assess the cost of litigation vs. settlement through negotiation or mediation. The higher the level of cooperation, the lower the cost of proceedings generally. Determine where you are willing to compromise and where you are not. If you plan to rebut any portion of the report, consider what witnesses or documents can support the rebuttal. With sufficient planning, you can make the most out of your mediation time.
Janko Family Law Solutions - Is it Time For a Change?
Divorce and family law matters are difficult to navigate alone. With offices in Colorado Springs, we can guide you through the experience by handling pleading and motion preparation and filing, negotiation, mediation, and court proceedings from start to finish. This allows you to focus on moving forward to a better future rather than on trying to figure out how the overly complex court system works. Remember that change often creates new opportunity and a better future. Janko Family Law Solutions can help ensure that your best interests and the best interests of your family are protected. Contact us at 719-344-5523 or complete our online form to set up a free thirty-minute informational