The Violence Against Women Act in Family Law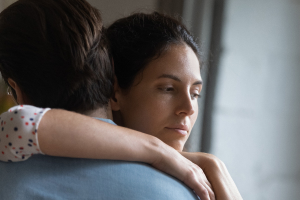 Domestic violence incidents involving one spouse who is not a citizen of the United States invoke unique considerations in dissolution and family law cases. The federal Violence Against Women Act (VAWA) was created to address violent crime, specifically domestic violence. It includes protections for noncitizens. One spouse sometimes exploits the non-citizen status of the other spouse to threaten and coerce them in the course of a marriage.
For example, a citizen spouse may threaten to report the non-citizen to immigration enforcement, the Internal Revenue Service or to their employer to attempt to force a spouse to comply with their demands. They may also attempt to control their non-citizen spouses through control of important personal documents, such as passports.
Violence Against Women Act
Despite its title, VAWA does not just protect women. To address abuse, VAWA:
Sets forth requirements for demonstrating abuse;
Allows abused noncitizens to petition themselves for immigration benefits; and
Provides some protection against deportation
Domestic Violence
Domestic violence can involve a pattern of abusive behavior used by one partner in an intimate relationship to gain or maintain power and control over another. Examples of domestic violence under VAWA include being the victim of any act or threatened act of violence which results or threatens to result in physical or mental injury. Additionally it includes psychological or sexual abuse or exploitation, including rape, molestation, incest, if the victim is a minor, or forced prostitution
Under the Act, abused non-citizen spouses and former spouses can petition to become a lawful permanent resident instead of having to depend on their citizen spouse to sponsor their citizenship application. Children can apply through their parent until age 21, or they can petition themselves until age 25. Also, a non-citizen parent of an abused non-citizen child is eligible for benefits, even if the non-citizen parent is not abused. Divorced spouses may petition if the divorce was related to abuse and if the application is filed within two years of the divorce.
Proof Requirements
To qualify for protection under VAWA, in addition to proving abuse, a self-petitioner must also prove generally:
A good faith marriage;
A relationship to the abuser;
Good moral character; and
Prior residence with the abuser.
Deportation Protections
As for deportation, VAWA offers some protections if the applicant proves generally the following:
Physical presence in the US for three years preceding the date of application;
Domestic violence; and
That removal from the United States would cause extreme hardship;
Janko Family Law Solutions - Is it Time For a Change?
Divorce and family law matters are difficult to navigate alone. With offices in Colorado Springs, we can guide you through the experience by handling pleading and motion preparation and filing, negotiation, mediation, and court proceedings from start to finish. This allows you to focus on moving forward to a better future rather than on trying to figure out how the overly complex court system works. Remember that change often creates new opportunity and a better future. Janko Family Law Solutions can help ensure that your best interests and the best interests of your family are protected. Contact us at 719-344-5523 or complete our online form to set up a free thirty-minute informational consultation.