GI Bill Benefits In Colorado Springs Divorce/Dissolution and Family Law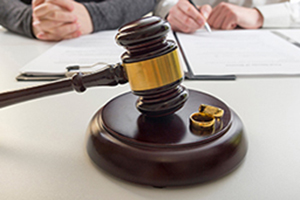 In military divorce, benefits received from the military must be considered as they relate to income or property. The Post-9/11 GI Bill provides extremely valuable educational benefits for up to 36 months and covers:
Tuition & fees at the rate of the in-state costs at a public school, or up to capped amount at a private school;
A monthly living stipend, equivalent to the E-5 Basic Allowance for Housing at the with-dependents rate. The BAH is based upon the zip code where the college is located. See the BAH Calculator page.
A book stipend.
Military members attending school while on active duty are entitled to the tuition payments and book stipend, but not the monthly stipend. Students in distance learning programs are entitled to the tuition assistance and book stipend, but only part of the monthly living stipend.
GI Bill Benefits Eligibility
The following active duty service members and veterans are eligible for full Post-9/11 GI Bill benefits:
Active Duty - completion of 36 months of active duty service who remain on active duty.
Veteran -completion of 36 months of active duty service with an honorable discharge
Disabled veteran - Completion of 30 days of active duty with a service-connected disability discharge.
Purple Heart recipient - who remains on active duty or is honorably discharged.
Partial GI Bill benefits may be available to active duty servicemembers and veterans with less active duty time. Servicemembers discharged before January 1, 2013 have to use their post-9/11 GI Bill benefits within 15 years of discharge, however there is no deadline for utilization if discharged after that date.
Transfer of Benefits
An eligible servicemember may transfer benefits to a spouse or children. A child must use the benefits before the age of 26 and the member may modify or revoke the transfer. If the member or veteran dies, the family member may continue to utilize the benefits. If the family member has not used all of the benefits, he or she may transfer the benefits to another eligible family member. Should the dependent die, the military member or veteran may transfer the benefits to another eligible family member.
Allocation of Benefits in a Divorce
GI Bill benefits are not marital property. However, a member may voluntarily agree to transfer the benefits to the spouse or children. A spouse receiving such benefits may well require less spousal maintenance, which may reduce spousal maintenance payments. After the spouse receives a degree, the expectation is that the spouse will be better positioned to be self-supporting. Benefits must be transferred prior to divorce/dissolution. The former spouse then remains eligible to use the benefits after divorce.
Post-9/11 GI Bill Benefits as Income
In Colorado, the monthly living stipend is considered to be income for purposes of child support or alimony, however the tuition assistance and book stipend are not. This is because the tuition payment and book stipend are earmarked only for tuition and books and supplies and are not available for other purposes.
Turning Change Into Opportunity in Colorado Springs
How can an attorney help with matters involving military benefits? A Colorado Springs divorce and family law attorney can guide you through Colorado Springs post-divorce issues. This allows you to focus on moving forward to a better future rather than on spending your time trying to figure out the overly complex court system. Contact us at 719-344-5523 or complete our online form to set up a free thirty-minute informational consultation.