Colorado Springs Dissolution, Allocation of Parental Responsibilities, Child Support and Other Family Law Matters
Janko Family Law Guiding Colorado Springs Residents Through Family Law Terrain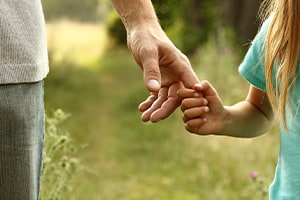 Colorado Springs, Colorado is located in El Paso County. It has a population of about 485,946, and is the 2nd largest city in Colorado. Pikes Peak is a famous landmark located in Colorado Springs. Many people hike to the top each year. Pikes Peak was first inhabited by Arapahoe, Cheyenne, Kiowa and Ute Indians, who gathered each year at the Garden of the Gods Park. General William Palmer founded Colorado Springs. He donated land for schools and churches, originally envisioning the area as a resort destination. Colorado Springs was originally called Little London.
The gold rush of the 1890s resulted in the town becoming known as the "city of millionaires". Colorado Springs is the home of several military installations to include Fort Carson, Peterson Air Force Base, the United States Air Force Academy, and the United States Space and Missile Defense Command. The military population comprises an important part of the city.
Divorce and Family Law in Colorado Springs
Pursuing a divorce, AKA dissolution, or other family law matter in Colorado Springs can be a complicated process, especially when issues like property division, spousal maintenance, parenting time, and child support are involved. We strive to assist couples with Colorado Springs divorce and family law matters in working through their issues and negotiating an agreement that works best for their family. Each family is different and although certain provisions are required in parenting plans and separation agreements, each agreement is customized fit each individual family.
When couples agree on matters, there may be one or more aspects where couples do not reach agreement and it is important to choose a firm skilled in negotiation, mediation and litigation to attempt to resolve the issues from every direction. The attorneys at Janko Family Law have many years of legal experience with Colorado family law, and are passionate about assisting couples in reaching the best possible resolution for them and their families in Colorado Springs divorce and family law matters.
Colorado Divorce and Family Law In General
In Colorado, there is a simplified divorce procedure available when both spouses agree that the marriage is irretrievably broken, there are no children of the marriage and the spouses agree on property and debt division. In this scenario, it is possible to obtain a dissolution without ever setting foot in a courthouse. The process can also be relatively simplified when the parties have children and can agree on a parenting plan covering the care and support of the children. Attorneys can assist in negotiating and drafting a customized separation agreement and parenting plan and navigating the court filing process. These two documents are required to accomplish a dissolution with children. The court process is more complicated than it should be and it is helpful to have an experienced guide in Colorado Springs divorce and family law.
Division of Assets and Debts
It is important to decide how to divide assets and debts when dissolving a marriage. Couples may disagree about how to divide property and debts. Colorado is an equitable distribution state which means that the assets and debts are intended to be divided fairly. Often this means divided equally, however that is not always the case. There are many factors that can go into determining a fair division. For example, factors such as spousal contributions to the marriage, economic circumstances, the length of the marriage, whether a spouse left a career to devote more time to the marriage, the contributions of each spouse to acquiring assets or debts, and post-filing dissipation of assets can all be considered.
Spousal Maintenance
Spousal maintenance, AKA alimony, is another factor to consider for marriages of more than three years of duration. There are many factors to consider, such as a spouse's need for maintenance and the other spouse's ability to pay. Except in marriages of long duration, maintenance is often rehabilitative; intended to allow the support spouse to have time to become self-supporting. In determining spousal maintenance, it is important to consider such aspects as the standard of living during the marriage, the length of the marriage, the financial resources of each spouse, physical and emotional health, earning capacities and resources, contributions made to the marriage, and parenting responsibilities.
Explore Your Options with Janko Family Law in Colorado Springs
Our approach: We work as a team to provide you with the best service at the most cost effective price. Sabra pilots all cases, however we have co-pilots; associate attorneys, a senior paralegal and a junior paralegal who bill services at lower rates. We assign the person who can bets perform the task at the lowest rate to each aspect of the case. Only one person bills for any given service. Your case will be discussed at a weekly meeting to ensure that is moving towards resolution in the best way possible so that you can shift you focus to building a new and brighter future.
For many families, divorce can a stressful experience. It is helpful to have experienced counsel guide you through the process and alleviate you of the burden of trying to determine how the court system works, what paperwork to file and what negotiation and litigation approaches to take. It is also important to remember that change often creates new opportunity and a better, though different, future. If you are considering seeking assistance for divorce or family law matters, Janko Family Law can help ensure that your best interests and the best interests of your family are protected. Contact us at 719-344-5523 or complete our online form to set up a free initial consultation.