Interstate Family Support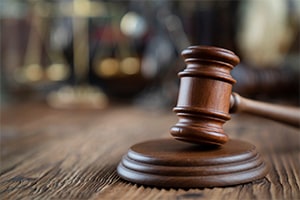 There are times where family support issues arise for parties who reside in two different states. Family support actions frequently arise in situations where there is a support order, however the party with the obligation to pay support is not doing so. Federal law governs interstate family support matters. The federal law is the Uniform Interstate Family Support Act (UIFSA). UIFSA applies when parties live in different states and one party seeks the establishment, enforcement or modification of child support or spousal maintenance (alimony).
Court Jurisdiction
In order for a court to issue an order, it must have jurisdiction over the parties and the subject matter of the action. Interstate jurisdictional issues can be complex and it is always wise to consult with an attorney about these matters. Also, different rules may apply to enforcement and modification actions.
Every U.S. state has adopted some version of UIFSA. When more than one state is involved in the establishing, enforcing or modifying a child or spousal support order, UIFSA helps determine where jurisdiction for a particular action is or should be. UIFSA also establishes which state's law will apply to a particular type of action. This is important because states have varied support laws which can be very different from each other resulting in large differences in the amount of potential support awards. UIFSA was designed to help prevent "forum shopping" for higher or lower support guidelines and procedures.
Full Faith and Credit
UIFSA requires every state to give full faith and credit to child support orders entered by the court of the child's home state. Under UIFSA, the court that issued the original support order will maintain exclusive continuing jurisdiction unless the parties and the child move out of the state and register the original order in another state, or unless the parties consent to a proceeding a different jurisdiction.
Colorado Jurisdiction
In order to issue a court order, a Colorado court must have personal jurisdiction over that person. Colorado jurisdiction in support matters can be established by any of the following:
The responding party is a resident of Colorado
Personal service of pleadings inside the state of Colorado
Consent to jurisdiction
The responding party resided with the child in Colorado
The responding party resided in Colorado and provided prenatal expenses or support to the child
The child resides in Colorado as a result of the responding party's acts, or
The responding party engaged in sexual intercourse in Colorado which may have resulted in the child's conception
The first step to enforce a support order is to notify the other party of the action so that they have the opportunity to be heard on the matter. A court having jurisdiction over the paying party may enter orders for: (1) establishing or modifying a child support obligation; (4) recovering child support arrearages; (5) and requiring a party to provide medical insurance for a child.
Modification of Interstate Support Orders
In a 2004 Colorado case, In Re Hillstrom, a Colorado Court dismissed a support modification case against a Washington resident because he did not reside in the state of Colorado. He also did not meet any of the above jurisdictional criteria. The parties were divorced in Nebraska where the support order was issued. Thereafter the mother relocated to Colorado and the father to Washington. After relocating to Colorado the mother filed a support modification action in Arapahoe County. The Court determined that Colorado did not have modification jurisdiction as the father lived in Washington and did not have any of the required ties to Colorado.
If you would like to discuss your rights and obligations for interstate family support matters, contact an attorney who can assist you in obtaining a better understanding of your situation.