Binding Effect of Mediated Agreements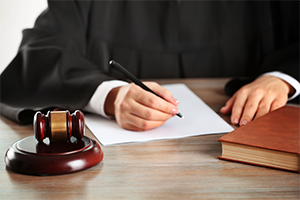 It is important to be aware that courts do not always approve mediated agreements. Generally, when parties reach agreement, the court will issue it as an order upon request. However, a court is not obligated to do so and has a review role in mediated agreements. The terms of a separation agreement, except terms providing for matters involving children, are binding upon the court unless it finds, after considering the economic circumstances of the parties or any other relevant factors, that a separation agreement is unconscionable. C.R.S. § 14-10-112(2); In re Marriage of Manzo, 659 P.2d 669, 672 (Colo. 1983). This is not true of a parenting plan as seen in paragraph three below.
There are other considerations in matters of spousal maintenance. For spousal maintenance, if either party is not represented by counsel, the court cannot approve an agreement waiving maintenance or providing maintenance for an amount other than what the maintenance guidelines produce, unless the unrepresented party states an awareness of the guidelines and an intentional waiver or deviation.
There is a maintenance advisement form available on the Colorado Courts website that can be utilized for this purpose. Where at least one party is not represented, the spousal maintenance advisement form that shows the calculated maintenance guidelines amount based on incomes and the length of the marriage must be signed by both parties and filed with the court. C.R.S. § 14-10-114(7).
Further, courts retain the most discretion in matters involving children. Courts are not bound by parties' agreements concerning children. The court always retains the authority to act in the best interests of the children. With regards to child support, generally the court will follow child support guideline calculations, but may deviate from the guidelines where the application would be inequitable, unjust, or inappropriate. The court must make findings supporting deviation. C.R.S. § 14-10-115(8).
Similarly, courts are not bound by the parenting time and decision-making agreements of the parties if not in the best interests of the children and may hold a hearing to determine the best interests in lieu of approving an agreement. In re Marriage of Miller, 790 P.2d 890 (Colo. App. 1990). Although in theory a court could decide parenting matters on the court filings, almost always a court holds a hearing with regards to parenting time and decision-making matters. Here the parents each have an opportunity to submit evidence about what each believes to be in the best interests of the children.
Janko Family Law - Turning Change Into Opportunity
Divorce and family law matters are difficult to navigate alone and the court process is usually more complex than expected. In Colorado Springs, we can guide you through the process by handling document preparation and filing, negotiation, mediation, and court proceedings from start to finish. This allows you to focus on moving forward to a better future. Remember that change often creates new opportunity and a better future. Janko Family Law can help ensure that your best interests are protected. Contact us at 719-344-5523 or complete our online form to set up a free thirty-minute informational consultation.