Mediation Process
Colorado Divorce and Family Law Mediation Process
If you are considering mediation as a method to resolve divorce or family matters, you might want to know what the mediation process involves.
Initial Contact
Our paralegal will obtain preliminary information and may answer basic questions about the mediation process. Then you will have the opportunity to speak with an attorney, either in person or on the phone for a more in-depth explanation and to assess whether mediation is the right approach for your unique situation.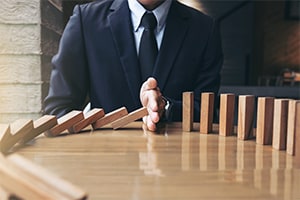 We speak with both spouses or parents before scheduling a mediation to learn about your goals and priorities. We ask that both parties contact us so we know that there is mutual interest in the mediation process. Mediation is not the right approach for everyone and it has to be voluntary and agreeable to both parties. You both have to start with a mutual desire to attempt to resolve issues through the mediation process in order for the approach to be effective.
Before the First Session
After we have coordinated a day and time that works for you, we will confirm your first mediation by e-mail. We will also provide you with a list of common divorce and parenting plan mediation topics so you can begin thinking about them and gathering relevant information. We will send you a list of documents and information to gather. There is some preparation involved as you will want to review your financial situation and children's current and proposed arrangements, if applicable.
First Session
In this initial session, we will:
Provide an overview of the mediation process
Ask each of you about your goals and priorities
Agree on an agenda
Assign some "homework" for the next session
Subsequent Sessions
We customize sessions to your needs and can schedule mediation from anywhere between one to four hours, depending on your preference. Your mediator will take notes during the mediation in order to capture relevant information, agreements and any trade-offs. For example, one spouse may decide to trade-off continuing spousal maintenance, AKA alimony, for a single lump-sum payment. It is important to capture these trade-offs because sometimes the reason for a trade-off can be forgotten if not captured in real time.
Your Agreement
We can prepare a Memorandum of Understanding based on your agreements. When you both sign the agreement, it becomes binding as a contract and you can submit the Memorandum to the Court and ask that it be issued as a court order if you like. If the document is issued as a court order, then in the event of any future disputes it is enforceable by the Court. An attorney acting as a mediator is a neutral facilitator and can provide legal information about Colorado divorce and family law, however is not an advocate for either party thus can not provide legal advice. You can consult with independent attorneys for individual legal advice and to review the agreement from each of your perspectives. Some couples use independent attorneys in the course of the mediation process and some do not.
How Long Does Mediation Take?
It depends on the complexity of the issues and the cooperativeness of the parties. Often when there are issues to be resolved for children, mediation may take four to eight hours. The process is usually faster when there are no children. When there are no children, the process may often take two to six hours. Child support modifications or post-decree parenting issues may require as little as two hours.
If you are interested in reaching a mutually-acceptable agreement in divorce or family law, consult with an attorney mediator who understands the value of reaching agreements outside of a court setting. At Janko Family Law Solutions, we understand how to work with parties to reach a fair agreement. Mediation offers a constructive and affordable alternative to couples facing divorce, child custody, child support or other family law decisions.
With expertise in divorce, family, and Colorado legal issues, we assist you in creating your own solutions and in understanding Colorado divorce as well. To learn more, contact our office and schedule a confidential case review. We will be happy to address your questions and concerns.