Mediation and Domestic Violence
Family Law Mediation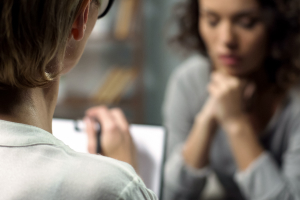 Family law proceedings are unique because they involve personal relationships and private family matters. Consequently, family law mediation has unique aspects. Parties often feel vulnerable and overwhelmed, and we don't see them at their best. Mediation is intended to encourage constructive problem-solving techniques, particularly when the parties' own communication has broken down. Mediation can also help preserve constructive parenting relationships, or at least minimize damage to them, as often occurs in the course of adversarial proceedings.
Practice Tip: Strategic Point – Therapy is often helpful as a part of the family law resolution process. Neither the attorney nor the mediator can act as a therapist. Therapy for the client can provide emotional counseling that will establish a foundation for legal problem solving.
Parties in a court proceeding may choose to retain a private or state-subsidized mediator. The Office of Dispute Resolution (ODR) is a state provider offering a full spectrum of alternative dispute resolution options, such as mediation, mediation arbitration, arbitration, settlement conferences, and family conferences by experienced mediators and arbiters. Mediation is the most common alternative dispute resolution mechanism in domestic relations proceedings.
State-subsidized mediators are authorized through the Office of Dispute Resolution when mediation is court-ordered. C.R.S.§ 13-22-303. The ODR provides affordable mediation services. State-subsidized mediation is necessary because of the court's ability to order it. C.R.S. § 13-22-311.
The opportunity to mediate may be impacted by domestic violence incidents. In cases where domestic violence has occurred, a court usually will not require mediation. Pearson v. District Court, 924 P.2d 512 (Colo. 1996). This is because the dynamics of power and control usually place the parties in unequal bargaining positions and any agreement reached may not be truly voluntary. Domestic violence, however, is not an outright bar to mediation, particularly when the parties have attorneys. If there is a protection order, care must be taken to ensure that the parties do not come into physical contact with each other and that they communicate through the mediator and not directly. When considering whether mediation is appropriate in domestic violence matters, considerations include whether:
The abused party can reach a voluntary agreement;
The abused party can negotiate equally;
Safeguards are in place for physical and emotional safety; and
The mediator understands domestic violence dynamics and the cycle of power and control.
Various issues may arise with regard to the timing of mediation that require advance planning. It is good practice to begin mediation planning after service of process in order to secure favorable dates; however, financial disclosures and any other relevant information, such as asset valuations, must be received and analyzed before mediation so that the parties enter mediation with all the information needed to resolve the matter.
Ensure that sufficient time is scheduled for mediation. Court-ordered sessions are generally two hours long, however many mediators reserve a third hour in case the parties are making progress and additional time is necessary to reach agreement. In private mediation, there is less time pressure and the parties can schedule any number of sessions that they desire. It is also possible for parties to participate in more than one court-ordered mediation session, though this is a less common practice. It is not unusual for a party to attend mediation with a new partner or other third party; however, this may upset the other party to the action, impeding constructive discussion. Most mediators do not allow unrelated third parties to attend mediation to preserve confidentiality and to avoid complicating mediation dynamics.
Janko Family Law Solutions - Turning Change Into Opportunity
Divorce and family law matters are difficult to navigate alone and the court process is usually more complex than expected. In Colorado Springs, we can guide you through the process by handling document preparation and filing, negotiation, mediation, and court proceedings from start to finish. This allows you to focus on moving forward to a better future. Remember that change often creates new opportunity and a better future. Janko Family Law Solutions can help ensure that your best interests are protected. Contact us at 719-344-5523 or complete our online form to set up a free thirty-minute informational consultation.