Mediation Confidentiality
Mediation Communication
Mediation communications are confidential in order to encourage active problem solving by parties outside of court. Protected mediation communications include: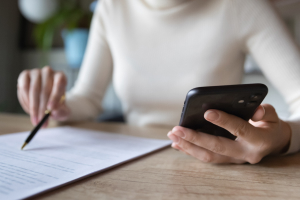 any oral or written communication prepared or expressed for the purposes of, in the course of, or pursuant to, any mediation services proceeding or dispute resolution program proceeding, including, but not limited to, any memoranda, notes, records, or work product of a mediator, mediation organization, or party; except that a written agreement to enter into a mediation service proceeding or dispute resolution proceeding, or a final written agreement reached as a result of a mediation service proceeding or dispute resolution proceeding, which has been fully executed, is not a mediation communication unless otherwise agreed upon by the parties. C.R.S. § 13-22-301 et seq.
There are various protection mechanisms to ensure that mediation communications remain confidential. The mediator cannot be called as a witness to testify about the mediation. C.R.S. § 13-22-307. The public policy reason for mediation confidentiality is to encourage parties to reach agreement on their issues. If mediated communications became public and could be used against parties in the course of adversarial litigation, then parties might not mediate in good faith. A person might hesitate to reveal information if that person felt that the information might be used against them in court.
Communication Protection
The law offers broad protections for those who attempt to resolve issues outside of court. Confidential settlement discussions in general are not admissible in court. Mediation communications are confidential and identification of such communications is not admissible. C.R.S. § 13-22-307. The agreement to mediate and any final written agreement signed by both parties are not confidential, however, and can be referenced in court. C.R.S. §§ 13-22-307(2)(a)–(d). There are a few exceptions to confidentiality because mediators are mandatory reporters and must report information obtained that demonstrates an intent to commit a felony, inflict bodily harm on another party, and child neglect or abuse.
Mediators are guided by law, policy, and industry standards. Although mediators are not licensed professionals, confidentiality requirements and guidelines exist. For example, the Colorado Model Standards of Conduct for Mediators promote:
Confidentiality in all mediation proceedings;
Informing participants of confidentiality and its limitations;
Protecting mediation communications, except as authorized to reveal;
Constraining the participation of observers or third parties; and
Resisting attempts to compel disclosure of mediation discussions.
Janko Family Law - Turning Change Into Opportunity
Divorce and family law matters are difficult to navigate alone and the court process is usually more complex than expected. In Colorado Springs, we can guide you through the process by handling document preparation and filing, negotiation, mediation, and court proceedings from start to finish. This allows you to focus on moving forward to a better future. Remember that change often creates new opportunity and a better future. Janko Family Law can help ensure that your best interests are protected. Contact us at 719-344-5523 or complete our online form to set up a free thirty-minute informational consultation.