Business Valuations In Colorado Springs Divorce and Family Law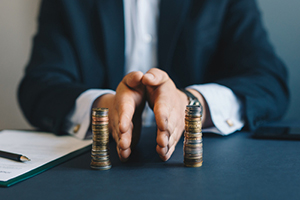 Property division occurs in all divorces. Marital property can come in many forms, to include businesses. In some divorces, there are business to be valued and allocated. There are different methods of valuation, which is why business valuations are a specialized area. Experts value businesses and may testify at hearing if the valuation is contested.
Business Value
There are different ways to value a business. Fair market value represents the price at which property would be sold between a willing buyer and seller, when neither is under pressure to buy or sell and when both have a reasonable knowledge of relevant financial information about the business. There are some assumptions about the buyer and seller transaction:
he or she is prudent and acts in own best interests;
the business will be for sale on the open market for a reasonable period of time;
payment is in cash or equivalent;
the business will not be liquidated;
the buyer is financially motivated;
the buyer will analyze the purchase, perform due diligence actions, and analyze valuation options in determining the price they are willing to pay for the ownership interest, and
the buyer will negotiate price with the seller.
Legal Standard of Value
Colorado law on property disposition does not define a legal standard of value to be used in valuing a closely held business or professional practice. There are two choices (1) fair market value; and (2) value to the owner.Commonly legal counsel request that expert business appraisers prepare analyses and reports applying both a value to the owner and a fair market value standard. Value to the owner means what the spousal owner with the most involvement in the business is willing to pay in equity interest to the other spouse to retain the business or professional practice.
Valuing Closely Held and Controlling Interests
A controlling ownership interest is more valuable than an interest where the owner has the ability to make fewer strategic decisions. An important factor in business valuation is whether the ownership interest is controlling. The owner of a controlling interest has the right to make critical management and operational decisions, including the right to determine when and if to liquidate ownership and cash in on value. On the other hand, a non-controlling interest may also be subject to discounts for the lack of marketability and control.
The controlling owner likely has important relationships with key employees, customers, and vendors, and often has specialized operational knowledge. Management decisions such as business funding, with whom to conduct business, employee compensation, and procedures for billing and collections affect business profits. These are also important aspects to consider.
Turning Change Into Opportunity in Colorado Springs Divorce and Family Law
How can an attorney help in business valuation matters? A Colorado Springs divorce and family law attorney can guide you through the Colorado court process to include coordinating for an expert business valuation. This allows you to focus on moving forward to a better future rather than on spending your time trying to figure out the overly complex court system. Contact us at 719-344-5523 or complete our online form to set up a free thirty-minute informational consultation.