Property Division in Dissolution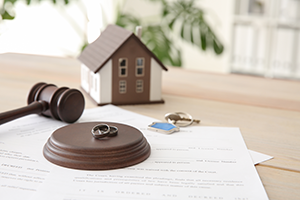 Dissolution results in change – no doubt about it. Parties separate their households and have to divide assets and debts. It is important to understand property division before entering into any agreements. Generally, there are two types of property - separate and marital. Property characterization is related to when and how it was acquired, rather than to how the property is titled.
Separate Property
Property already owned at the date of marriage is separate, however in Colorado appreciation of the asset in value during the marriage is marital. This is not the case in all states. In some states, property remains separate as long as it is not co-mingled with marital property. Gifts to one spouse are also separate property, as are inheritances. Additionally, property acquired after a decree of legal separation is separate. Parties can also agree that a property or debt is separate as well, even if incurred during the marriage. Although conversely, sometimes people transfer separate property into marital property by retitling it jointly. Even accrued vacation and sick leave, or frequent flyer miles can be a marital asset.
Equitable Distribution
Equitable distribution means a fair distribution, which may not be equal, but often is. There is a rebuttable presumption is that property is marital. The burden is on the owner of separate property to prove that the property is separate. Sometimes a court may not divide assets equally. The Court considers a number of factors such as each spouse's ability to earn money, acts of property dissipation, or a spouse's eligibility for social security benefits, which can not be divided between spouses.
Valuations
Property must be valued in order to determine equitable distribution. A marital home will need to be valued by appraisal or broker opinion. The appraisal offers a more specific valuation, however a Broker's Opinion is free. The marital home can be awarded to the party who has primary care of the children. Vehicles are usually valued by consulting Kelly Bluebook. Collectible vehicles may need an actual appraisal. Businesses can be valued as well. Sometimes, there can be a marital interest in a trust. If a spouse has a mandatory right to distribution from a trust, that can result in marital value. Trusts as marital property is a specialized area that may require an expert opinion based on the nature of the trust.
Retirement Plans
Retirement plans are a common and often valuable marital property asset. There are many different types of plans. Some plans need to be valued and some, such as Thrift Savings Plans, have a value that can be determined by reviewing a current account statement. Despite being a retirement plan, Social Security is not divisible. Plans that are valued and divided in Colorado are divided using a time rule formula, which considers the number of years of marriage and employment overlap. Colorado courts must divide the marital portion equally.
Is it time to turn change into opportunity? At Janko Family Law we work with you to reach your transition goals. We are committed to pursuing settlement to preserve family relations, however also zealously represent your interests in contested litigation if desired or necessary. We can also handle appeals if the event that the trial court errors in fact or law. Call for a complimentary case assessment at 719-344-5523, or fill out our confidential online intake form.