Property Division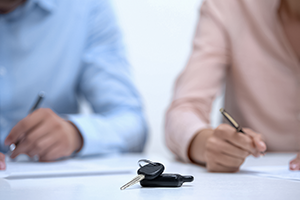 Many couples have property and debt to divide upon dissolution. Marital property is essentially all property acquired during the marriage except for gifts and inheritances. Separate property is property possessed prior to the marriage, though an increase in value during the marriage results in marital equity. Courts can divide marital property, but not separate property. Because Colorado is a no-fault dissolution state, a court can not consider fault in property distribution. This can be hard for a spouse to understand when they believe that the marriage has dissolved due to the wrongdoings of the other party.
Colorado is an equitable distribution state. Equitable does not mean equal, however courts often start with a presumption of equal division and entertain arguments for disproportionate division. Colorado requires full financial disclosure so spouses must disclose assets and values to each other. Sometimes spouses can agree on values and sometimes formal and neutral valuations are necessary. A spouse can also have an independent valuation if he or she feels that the neutral valuation is not accurate.
Common types of property to be divided are:
Real estate
Personal property
Vehicles
Bank accounts
Investments
Stocks and bonds
Retirement accounts
Businesses
There are four main steps in property division. They are:
Identify property of the parties
Classify as separate or marital or hybrid
Value the property
Divide marital property
Real Estate
The marital residence is often a significant asset. The home can either be sold and the proceeds divided, or one party can stay in the home and refinance it. If the party staying in the home can not refinance it because they do not qualify to refinance based on their income alone, then the home may need to be sold. Courts often like to see a majority time parent stay in the marital home if possible, so that the children can maintain the status quo. However, keeping the children in the marital home may not be financially viable.
If the house will be transferred, one party will convey the deed to the other which transfers title. It is important to note that title and mortgage financing are two separate components of a real property transfer that must be addressed. Other types of real property may need to be valued and divided or transferred as well such as vacation residences, rental property, timeshares and business property.
Vehicles
Ordinary vehicles can be valued by the Kelley Blue Book and title can be transferred from one party to another directly or by power of attorney through the Department of Motor Vehicles depending on whether the vehicle is financed. Collectible vehicles likely will need a formal appraisal.
Pension Valuation and Distribution
Another valuable property asset for many is a pension. A pension can be divided as property or one party can retain his or her pension and compensate the other spouse for equity. Deferred compensation pensions may require professional valuation.
Are you looking for a Family Law Attorney who understands the importance of property division in dissolution? At Janko Family Law Solutions we understand how to obtain your desired results in family law matters. Give us a call for a complimentary case assessment at 719-344-5523, or fill out our confidential online intake form.