High Asset Divorce In Colorado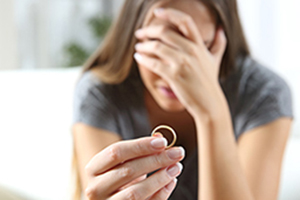 High asset and high income divorces have unique legal issues. They are more likely to involve pre or postnuptial agreements, expert witnesses, and alternative dispute resolution methods, such as binding arbitration to keep divorces more private.
Prenuptial Agreements
High asset divorces are more likely to involve prenuptial agreements. Common agreement provisions provide that separate property remains the property of the spouse who came into the marriage with it. That involves identifying the separate property so that it is not considered to be marital property. Questions are often raised about a prenuptial agreement in divorce. Common questions involve whether:
It is binding
It can be challenged
Adequate financial disclosure was made
Expert Witnesses
Whereas in moderate asset cases, the evidence submitted is often the testimony of the parties as well as financial documents, expert witnesses are more common in high asset cases. For example, a CPA may be needed to value a business, conduct a forensic analysis of income, or handle complex tax issues, such as determining basis and capital gains. Property appraisers are common. Specialized experts may be required to appraise assets such as boats, classic cars or valuable artwork. A financial expert may be needed to prepare the marital spreadsheet. However, sometimes the spouses can agree on value or the asset is placed for sale and valued as the proceeds of sale. Sometimes as asset is recently purchased and a new valuation is not necessary.
Binding Arbitration
High income earners may choose binding arbitration rather than a court proceeding. This offers more privacy and time in front of the decision-maker. El Paso County has the heaviest family law docket in Colorado, therefore most hearings are only half day hearings, which does not allow sufficient time to present evidence in complex financial cases. Arbitrators who specialize in divorce and family cases are likely to have more family law expertise than judges who may rotate through different assignments and who may not have a practice background in the types of cases that they are hearing.
High Value Asset Division
Colorado is an equitable distribution state and judges generally look for a relatively equal distribution. Though there are arguments that can be made for unequal distributions. In high-dollar dissolutions of marriage often at least one spouse brought separate property into the marriage. In general, if a separate property asset remained separately titled during marriage, the asset is still separate property, through the increase in value is marital property.
High income cases may involve concealed assets or allegations of concealed assets. It may be necessary to have a forensic analysis conducted to help determine whether assets have been concealed or transferred. It is not possible to knowingly divide assets, until all are identified and valued.
Family businesses are more common in high asset divorce. A business valuation and possibly a competing valuation may need to be done if the parties can not agree on a value for the business. Antiques, collectibles, planes or other assets may require specialized valuation. There may be family trusts to be evaluated. Some trusts are considered marital property if there is an irrevocable right to funds, though most are not.
High Income Child Support & Spousal Maintenance
There tend to be more discretionary matters involving income determination in high income cases. Income may be derived from a business for example, rather than income derived from a straight W-2 wage earner. There are more likely to be employment benefits of value, such as a company car. Additionally, income is more likely to rise above the amount wherein presumptive support guidelines exist.
Turning Change Into Opportunity
How can an attorney help? An attorney can assist you in family law matters by helping you navigate through challenges. It can be difficult for those untrained in the law to recognize what is important for attempts to reach agreement and in evidentiary hearings.
A Colorado Springs divorce, child custody and family law attorney can guide you through divorce by negotiating, mediating and litigating. This allows you to focus on moving forward to a better future rather than on spending your time trying to figure out the overly complex court system. Contact us at 719-344-5523 or complete our online form to set up a free thirty-minute informational consultation.