Parenting and Substance Abuse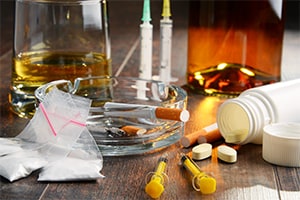 Parenting time decisions are a very important aspect of dissolution and allocation of parental responsibilities actions. Substance abuse can substantially impact such decisions. Alcohol, marijuana and prescription drugs are common substances that may impact the ability to parent. Use of intoxicating substances alone is not enough to impact parenting time, however abuse or use that impacts children negatively impacts parenting time.
Motions For Drug Testing
A party can submit a motion to the court requesting drug testing of the other parent. The legal standard to make the request is that:
There is a controversy over the mental or physical condition of a parent
There is good cause for the testing request
Notice is provided to the other party to the action
It is helpful to provide an affidavit identifying the substance abused and providing details of the basis of the knowledge, as well as showing the impact of the substance use or abuse on the children. The other parent has 21 days to respond to the motion for testing. If testing is ordered, it must be completed 28 days prior to the final orders hearing. The motion can provide detailed requests such as:
Frequency of testing
Length of testing
Access to test results
Provision for a singed release to access results
Protective orders
Failure To Comply
If a party fails to comply with court-ordered drug testing, a court can take legally presume that the refusing party is abusing drugs. A court can not hold a party in contempt for failing to submit to drug testing, however. Though, the party failing to take the test can be required to pay the attorney's fees of the other party.
Restrictions on Parenting Time
Colorado courts favor frequent and continuing parenting time between both parents. However, parenting time can be restricted if a child would be endangered by contact with a parent. Parenting time can only be restricted if a court finds that the parenting time would endanger the child's physical health or significantly impair the child's emotional development.
A common restriction on parenting time is supervised visitation. Supervised visitation can be therapeutic and conducted by a mental health professional, supervised through a formal visitation program, or informal where the visitation is supervised by a friend or relative. Drug or alcohol testing or completion of a drug or alcohol treatment program may be required in relation to parenting time sessions. Soberlink is a common alcohol testing breathalyzer system. The Soberlink test immediately relays testing results obtained during parenting time to the other parent who can retrieve the children if the parent providing care has positive results.
Motion To Restrict Parenting Time
If a parent files a Motion To Restrict Parenting Time, the Court must hear the motion within 14 days and in the meantime, the parenting allegedly abusing substances participate in supervised parenting time if parenting time occurs.
Is it time to turn change into opportunity? At Janko Family Law Solutions we know how to work with you to reach your transition goals. We are committed to pursuing settlement to preserve family relations to the maximum extent possible, however also zealously represent your interests in contested litigation if desired or necessary. Give us a call for a complimentary case assessment at 719-344-5523, or fill out our confidential online intake form.