Parenting Plan Provisions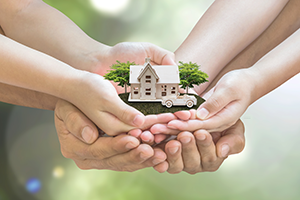 There are many decisions to make when deciding on parenting arrangements in the context of a court proceeding. A parenting plan is required in order to obtain a dissolution or allocation of parental responsibilities when parties have children. The plan is a written document that must be submitted to the Court. Either the parties can agree on a joint plan, or each parent can submit a proposed plan and let a court decide. Often when parents do not agree on allocation of parental responsibilities, a Child and Family Investigator or Parental Responsibilities Evaluator is appointed to conduct an evaluation focused on the best interests of the child to aid a court in decision-making. The CFI or PRE will produce a report which the Court will consider in determining a plan. The reports are very important because courts often rely heavily on them. The parties are usually required to share the expense of the investigation.
Regular Parenting Time
The regular weekly schedule for children must be decided. This can be allocated mainly to one parent or shared between two. If both parties have more than 92 overnights per year, then parenting is shared.
Holidays
Parents must decide who will have the children on holidays. Many times parents alternate major holidays between even and odd years, however sometimes parents share time on major holidays. There are many different arrangements and each family must decide what works best for them. Although there are many holidays and all can be allocated, major holidays are generally considered:
Christmas and equivalents for various religions
Thanksgiving
Easter
Memorial Day
Independent Day
Labor Day
The children's birthdays
Vacation and School Breaks
It is important to plan for school breaks and the summer as schedules can change substantially during these times. Common school breaks to plan for are:
Christmas holidays
Spring break
Winter break
Summer break
Supervised Visitation
There are situations where one parent is required to exercise parenting time under the supervision of a third party. This could be in situations of domestic violence or where a child is very young and a parent is inexperienced. The supervising third party could be a family member or friend agreeable to both parents, or parenting time could occur at a private center which requires payment.
Therapeutic Parenting Time
This occurs when a parent requires assistance in interacting with children. A therapist is involved in the parenting time and aids the parent in interacting successfully with the child. Therapeutic parenting time is used at times in reintegration therapy where a parent has not been involved with their children for some time and begins to become involved.
Parenting Time Denial
Although infrequent, there are times where a court will not allow a parent to exercise parenting time. This revolves around the safety of children and the legal standard is that the children must be in imminent danger of physical or emotional harm. A hearing is required upon an allegation of imminent danger to a child and such matters can not be resolved on the pleadings.
Parenting Time Disputes
A party may file a Motion To Enforce Parenting Time if he or she feels that the other party is not in compliance. A party may also file a Motion For Contempt, however contempt is more difficult to prove at hearing.
Parenting Time and Child Support
Child support is calculated in Colorado using the parent's income and each parents number of overnights with the children. Generally, the more overnights a parent has, the lower their share of any child support payment to the other parent. Some parents may use the number of overnights as a strategy in allocation of parental responsibility matters. It is important to always keep the best interests of the children in mind.
Are you looking for a Family Law Attorney who can assist you in understanding your rights and obtaining a parenting plan that works for you and your children? Give Janko Family Law a call for a complimentary case assessment at 719-344-5523.