Psychological Parents and Child Support in Colorado Springs Divorce and Family Law
This page covers the law regarding psychological parents and child support in Colorado, including who may request parental rights and when a psychological parent may be required to pay child support.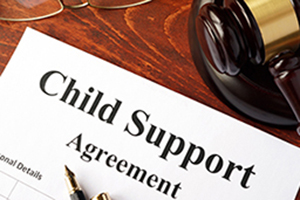 A "psychological parent" is someone who is not a biological parent who develops a parent-child relationship with a child through day-to-day interaction and care. This person is generally a new partner or spouse of someone who has a biological child with another person. The State of Colorado will recognize rights of psychological parents when related to the best interests of a child. Psychological parents may request child custody AKA allocation of parental responsibilities (APR). If he or she does so, then child support may well come along with such allocation.
Legal Recognition of Psychological Parents
Being biologically related to a child does not mean that a biological parent is the best caretaker. Children can form deep emotional connections with other adults who care for them. There may be negative impact of breaking such bonds with non-biological caretakers. When a psychological parent plays an important role in a child's life, the preservation of that constructive relationship may outweigh a non-involved biological parent's interests.
Standing to File for Custody/Allocation of Parental Responsibilities
Before a psychological parent can request child custody, he or she must have legal standing to request it; meaning that a Court will recognize him or a her as a person who can ask for an APR. Sometimes, a non-parent may initiate an APR action if the child is not in the primary physical care of one or more parents, and if the non-parent had physical care of the child for at least 6 months out of the past year.
The question is whether the child has formed an important attachment with a non-parent by spending a significant period of time in the care of the non-parent. If the legal parent has also been involved, the situation becomes less clear and very fact specific. The psychological parent is not required to have exercised exclusive custody, however.
Who Is a Psychological Parent?
After initiating an APR action, a psychological parent still has to establish that allocation of responsibilities to him or her is in the children's best interests. A Court will look at the interactions between the third party and the child and whether those interactions were parental in nature. Some aspects of parental care involve major decision-making about the child and the provision of financial support. Courts also examine whether the child views the third party in a parental role. A non-parent does not have to establish that the biological parents are unfit to establish him or herself as a psychological parent.
Psychological Parents and Child Support
If a psychological parent is allocated parental responsibilities, he or she can also be required to financially support the child. The responsibilities are often awarded together. Though a requirement to pay child support is less common in a dependency and neglect action than in an action where someone holds him or herself out as a psychological parent and requests APR.
Turning Change Into Opportunity in Colorado Springs Divorce and Family Law
How can an attorney help in psychological parenting matters? A Colorado Springs divorce and family law attorney can guide you through the Colorado court process. This allows you to focus on moving forward to a better future rather than on spending your time trying to figure out the overly complex court system. Contact us at 719-344-5523 or complete our online form to set up a free thirty-minute informational consultation.